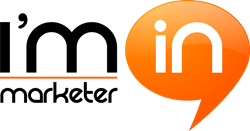 (PRWEB) August 06, 2013
Mobile app developer, Im In Marketer has created a new app for the National Best Financial Network (NBFN). This will widen the reach of the company as well as support their mission, which is to help in providing well-written financial plans and support for financial education for the Canadians.
The National Best Financial Network is best known as a life insurance brokerage company that help all Canadians in setting their financial goals, analyzing cash flow, and managing debt among many other services. There is no better method to reach out to more clients than to have a mobile app.
Mobile apps are a way for NBFN to connect with their clients 24/7 and there are a ton of extra benefits here as well. With the vast knowledge and experience of Im In Marketer, there is nothing that can stop NBFN from tapping into other communication channels with the help of their own app. They will be able to target more local clients, provide them with their services on the go, and even communicate with them effortlessly and effectively. The app developed by Im In Marketer for NBFN is well-designed with a number of buttons that are clearly labeled and easily understood. Upon launching the app, one of the most striking of all apart from the huge photo of a happy family and NBFNs logo is their tagline which says Get the right insurance of investment product available at the best possible rate.
Below the tagline, users will see the ever-popular app buttons: Home, Contact Us, Booking, Get Quotes, Comments, Messages, and More. Home, is a useful button whenever the users are deep into the app. Instead of tapping on the back button several times, they simply have to tap on Home to get back into the main page of the app. The second one, Contact Us, is self-explanatory where customers can get the address, the website, and a one-touch email link to communicate with the company. There is also an available turn-by-turn GPS navigation for potential clients to know where exactly they can find NBFN from where they are currently standing.
Both buttons for Booking and Get Quotes are the reasons why mobile apps have become quite popular these days. These two allow the users to get answers straight from their mobile phone or tablet without launching their browsers. They can schedule appointments or receive information about how much they have to pay depending on the service by simply filling out a form.
The other two buttons for Comments and Messages are similar to a Fan Wall. These two are not only beneficial for the clients, but for NBFN as well. These help them in collecting feedback and data regarding customer behavior, allowing them to learn more about their clients. In return, there is the final button, More, which enables the clients to know more about NBFN. It contains all the essentials from the offered services to the open job positions to the companys mission and vision.
You can now download the NBFN mobile app from the Apple app store at https://itunes.apple.com/us/app/nbfn-national-best-financial/id663412646?mt=8, or download the app for your Android device at, https://play.google.com/store/apps/details?id=com.app_nbfn.layout .
About NBFN
The National Best Financial Network is a dedicated company that intends to protect the income and assets of both businesses and families. They are Canadas choice for debt management, creation of wealth, and protection of properties. For more information, visit their website at: http://www.nbbn.ca/
About Im In Marketer
Im In Marketer has quickly become the go-to mobile app developer of small businesses. They have positioned themselves as the industry leader in creating a suite of apps that increase brand awareness and strengthens the relationship between the business and the customers. For more information, go to their website here: http://iminmarketer.com/
Find More Debt Management Press Releases