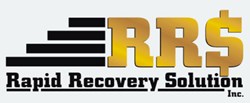 Bohemia, NY (PRWEB) September 06, 2013
Rapid Recovery Solution is encouraging parents to proactively discover and utilize money-saving techniques for college loans.
According to a September 4 article from Forbes titled 8 Ways To Minimize Your Childs Student Loan Debt, the substantial increase in tuition fees should influence families to exercise tactics that are often overlooked. The fundamental approach to college expenses has always been putting money aside at an early age, and a 529 education fund could be advantageous. It is also cost effective to take AP classes that earn college credits while still in high school.
Another intelligent tip proposed by the article involves selecting schools of high value, with academic acclaim but modest costs. This could often involve attending a community college for one or two years with the intention of transferring to a 4-year university. Furthermore, alternatives to loans, such as scholarships or tapping into a parents IRA or retirement plan for funds with relatively low interest rates. Lastly, parents should encourage their children to work while in school to alleviate the many expenses of college life.
John Monderine, CEO of Rapid Recovery Solution, Inc. endorses these ideas. For many, college loans are simply unavoidable for students to advance their education. However, these methods of saving can be easily implemented and save families thousands of dollars. Monderine continues, The ins and outs of college payments could be daunting for many Americans. Any family unsure of how to properly manage finances for college should employ the services of a collection agency like Rapid.
Founded in 2006, Rapid Recovery Solution, Inc. is headquartered at the highest point of beautiful Long Island. Rapid Recovery Collection Agency is committed to recovering your funds. We believe that every debtor has the ability to pay if motivated correctly. We DO NOT alienate the debtors; we attempt to align with them and offer a number of ways to resolve not only your debt but also all their debts.
#####
Related Debt Management Press Releases